The Stock Market Response to CEO Changes: Does Gender Matter?
Abstract
During the past 40 years, women's participation in the workforce has increased dramatically. However females have not made any recognizable gains when it comes to appointments as Chief Executive Officers (CEOs). In fact, the proportion of female CEOs heading publicly traded firms has stagnated at only 1.4%.
This study analyzes the stock market response to both announcements and terminations of female CEOs. Most previous studies have been limited to the analysis of appointments only. Our results suggest that investor response to both appointments and terminations of female CEOs is not significantly different from that of male CEOs. The continued low proportion of female CEOs remains an enigma, and research investigating on other possible explanations for this phenomenon will have to be conducted.
The cultural composition of the business landscape in the United States continues to evolve. We've moved toward parity among the sexes in many areas. However the participation rate of females at the top level of business organizations remains low. Studies show that as few as 1.4% of CEO's in the Fortune 500 are females and a mere 13% of corporate board members are women (Laff, 2007). This disparity also exists globally, as only 29 of the Forbes 100 Most Powerful Women in the World are CEOs (Atal, Perlroth, Vardi, & Forbes, 2011).
Shareholders seek to maximize their wealth. The theoretical underpinnings of finance suggest that boards of directors and investors should be rational in their decision-making in order to provide the highest possible success for the firm. Females comprise as much as 50% of the modern-day U.S. workforce. Thus, one might think that the proportion of female CEOs and Board members would be closer to 50%.
Surprisingly very few studies examine investor perceptions of CEO gender. Those that do analyze CEO appointments only and not terminations of CEOs (for example, Lee & James, 2007; Martin, Nishikawa, & Williams, 2009). In addition, findings from a variety of studies (reviewed in the next section) suggest that females may possess traits that make them better CEOs. Yet, the proportion of female CEOs and board members continues to lag.
This work is licensed under a
Creative Commons Attribution 4.0 License
.
Journal Metrics
Google-based Impact Factor (2023): 0.81
h-index(2023): 152
i10-index(2023): 1168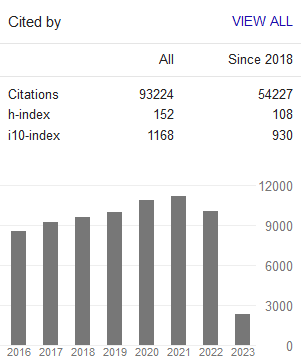 Contact
Stephen LeeEditorial Assistant