Assessing Key Factor that Influence on the Acceptance of Mobile Commerce Based on Modified UTAUT
Mohammed-Issa Mousa Jaradat

Mamoun Al Rababaa
Abstract
This study presents a modified Unified Theory of Acceptance and Use of Technology (UTAUT) to examine keyfactors that affect the intention to accept and the subsequent use of mobile commerce (M-commerce) amongJordanian consumers. A survey questionnaire was used to collect data from 447 undergraduate universitystudents using a stratified random sample, and analyzed by using a structural equation modeling (SEM); byusing the WarpPLS 3.0 software. Results show that user acceptance and use of Mobile commerce services canbe predicted from the users' behavioral intentions, which are affected significantly by Performance Expectancy,Effort Expectancy, and Social Influence. From among these variables, Social Influence is the most significantdeterminant that directly affects behavioral intention to use M-commerce services in Jordan followed by EffortExpectancy then Performance Expectancy. Facilitating Conditions and moderating variables (gender, age,monthly expense, and experience) have no significant effect on Behavioral Intention to use M-commerceservices in Jordan.
Ultimately, this study finds that there is a direct effect between behavioral intention and the eventual use ofM-commerce services in Jordan. This research should help merchandisers avoid spending thousands or evenmillions of dollars that may on investments that will have little effect on whether or not the consumer willactually accept and use M-commerce. The study also gives quantified indicators and presents a model that mighthelp in understanding the M-commerce environment in Jordan. It concludes with an examination of theimplications of the research findings and offers suggestions for future research.
This work is licensed under a
Creative Commons Attribution 4.0 License
.
Journal Metrics
Google-based Impact Factor (2023): 0.81
h-index(2023): 152
i10-index(2023): 1168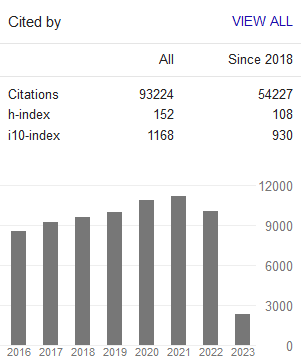 Contact
Stephen LeeEditorial Assistant