Insight of Chinese Economics Culture in Malaysia
Abstract
The Chinese Economics Culture (CEC), a blend of the moral values of Confucianism and Taoism, though has long been instituted, its application is still valid in this globalized world. This unique economics culture comprises eight elements; personal connection (guanxi), intermediary (zhongjianren), social status (shehui dengji), interpersonal harmony (renji hexie), holistic thinking (zhengti guannian), thrift ( jiejian), "face" (mianzi) and endurance (chiku nailao) which co-integrate and synergise themselves holistically to smoothen the business arbitration processes.  The rising of China as an economic superpower has called for more emphasis on the awareness and application of the CEC in the business negotiation process both in the western and eastern countries, Malaysia inclusive. Past economic events have shown that the Chinese-owned companies in Malaysia were more resilient to economic and financial turmoil than businesses of other ethnic groups. With the emergence of these phenomena, this research using the survey instrument, intends to study the awareness and perception differences of the employees of small and medium enterprises (n=104) and multinational companies (n=108) in Malaysia on the importance of the CEC and its eight individual elements respectively in business negotiations. The results have shown that there have been no significant differences in the awareness and perceptions of the importance of this culture and its eight elements in ensuring successful business arbitration. Hence it will be encouraging if companies can adopt and educate their employees with this culture to face the multi-faceted challenges posed by the awakening of the Chinese market and the ever more globalized regional and world economy. In the Malaysian context, it is suggested that a blend of this Chinese culture with the culture of other ethnic groups is exercised to bring forth a truly Malaysian Economics Culture for the enhancement of the country's competitiveness in the new economy.
This work is licensed under a
Creative Commons Attribution 4.0 License
.
Journal Metrics
Google-based Impact Factor (2023): 0.81
h-index(2023): 152
i10-index(2023): 1168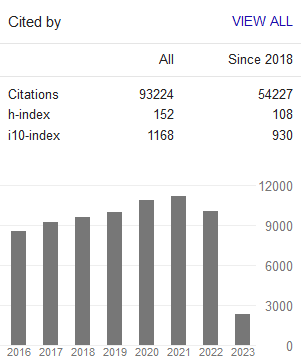 Contact
Stephen LeeEditorial Assistant