A Study on the Impact of Big Data Management on Business Agility—The Moderating Role of Corporate Strategy and Environmental Uncertainty
Abstract
With the increasing uncertainty in the market environment and the integration of new IT technologies in business operations management, the use of big data management practices to increase operational agility has become a major concern for enterprises. Based on theories of dynamic capabilities and resource base, this paper analyses how big data management can contribute to the growth of enterprise agility and value, while incorporating the impact of environmental uncertainty and corporate strategy. The study found that:1.Big data infrastructure development, application management and human resource development better characterize enterprise big data management practices and effectively contribute to enterprise agility;2.Corporate strategy significantly moderates the relationship between big data management and agility, with big data application management and human resource development having a greater impact on the agility of forward-looking companies than defender strategies;3.External environmental uncertainty can effectively moderate the relationship between Big Data management and enterprise agility, as the environment becomes more dynamic, Big Data management can enhance enterprise agility, while the increase of environmental hostility will lead to Big Data management reducing enterprise agility. From the three aspects of big data infrastructure construction, big data application management and big data human resources training, it explores the impact of enterprise big data management on enterprise agility, but does not conduct an in-depth analysis of the interaction between the above three aspects; Although the sample size of this study meets the requirements of the structural equation model test, the sample size of the analytical strategy type of enterprises is relatively small, so the analytical strategy is not included in the moderating effect test. Further research can be carried out in depth from the above two aspects.
This work is licensed under a
Creative Commons Attribution 4.0 License
.
Journal Metrics
Google-based Impact Factor (2023): 0.81
h-index(2023): 152
i10-index(2023): 1168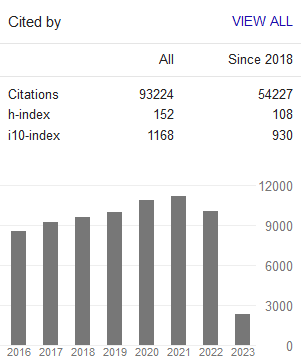 Contact
Stephen LeeEditorial Assistant