Call for Reviewers
Posted on Sep 21, 2023
---
We are reaching out to invite you to join the esteemed team of reviewers for International Journal of Business and Management.
As an internationally recognized journal in the field of business and management, we are committed to maintaining the highest standards of quality and integrity in our publication process. Our reviewers play a crucial role in ensuring the validity and rigor of the research articles we publish.
If you possess expertise and knowledge in the areas of business and management, we invite you to join our team of dedicated reviewers. As a reviewer, your responsibilities will include:
1. Conducting a thorough review of assigned manuscripts within a specified timeframe.
2. Providing constructive feedback and expert recommendations to authors to enhance the quality of their work.
3. Maintaining confidentiality and adhering to the journal's ethical guidelines.
4. Contributing to the continuous improvement of the journal's publication process by sharing your expertise and suggestions.
Becoming a reviewer for IJBM offers numerous benefits, including:
1. Opportunities to stay updated with the latest research trends and advancements in your field.
2. Networking and collaboration opportunities with leading researchers and scholars.
3. Recognition for your contributions as a reviewer through acknowledgment in published articles.
If you are interested in joining our team as a reviewer, please complete the application form at http://www.ccsenet.org/journal/index.php/ijbm/editor/recruitment.
We sincerely appreciate your consideration and dedication to advancing research in the field of business and management. Your contributions as a reviewer will be invaluable to us.
Thank you for your time, and we look forward to your positive response.
Journal Metrics
Google-based Impact Factor (2023): 0.81
h-index(2023): 152
i10-index(2023): 1168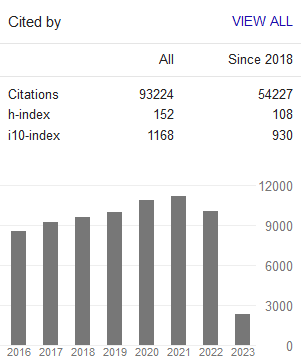 Contact
Stephen LeeEditorial Assistant