The Application of Molecular Markers to Accelerate the Recovery of Cytoplasmic and Nuclear Male Sterility in South African Onion (Allium cepa L.) Hybrid Parental Lines
Inge Gazendam

Maria M. Greyling

Sunette M. Laurie
Abstract
Male sterility is important to prevent self-pollination and loss of the onion hybrid genotype. Classic methods require 4-8 years of progeny testing before the cytoplasm type can be determined. An accurate and time-saving method was needed. Various types of markers were tested for application to South African onion parental lines of hybrid cultivars, and which could determine male sterility and maintainer genotypes accurately and easily with large numbers of samples. Five cytoplasmic (5'cob, orfA501, orf725, IGS and cob-type 2) and four nuclear markers (jnurf13, isotig34671_610, isotig30856_1351 and isotig29186_1830) were sourced. Genomic DNA was isolated from onion seedlings and young leaves growing from bulbs in the Agricultural Research Council (ARC) research field. PCR marker amplification products were separated by agarose or denaturing polyacrylamide gel electrophoresis (PAGE) gels. Real-time polymerase chain reaction (PCR) was performed with custom TaqMan® SNP genotyping assays containing primer/probe pairs designed to detect single nucleotide polymorphisms (SNPs) linked to the nuclear Ms locus. OrfA501 proved useful as a presence/absence marker for cytoplasmic male sterility, while TaqMan® SNP genotyping assays were superior to the jnurf13 nuclear marker in terms of rapid throughput. PCR molecular markers and custom TaqMan® SNP genotyping assays were efficient in screening the onion lines rapidly and accurately for their cytoplasmic and nuclear male sterility genotype. These methods reduced the time to identify the correct genotype of male sterile and maintainer lines, gave accurate genotypic information and proved to be useful on a larger scale. These molecular marker methods will facilitate the production of the correct seed for commercialization of onion lines worldwide.
This work is licensed under a
Creative Commons Attribution 4.0 License
.
Journal Metrics
The data was calculated based on Google Scholar Citations.
h-index (August 2022): 67
i10-index (August 2022): 839
h5-index (August 2022): 20
h5-median (August 2022): 28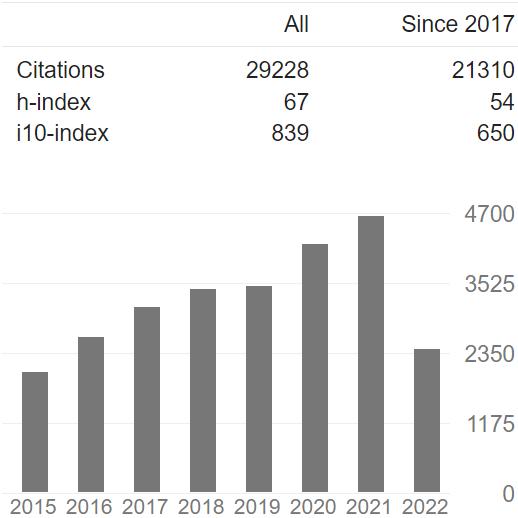 Contact
Anne BrownEditorial Assistant